Buying, Shipping and Guarantee
Interested in Purchasing One of My Paintings? It's Easy.
1. To buy a painting just click on the BUY NOW button near the painting and follow the instructions to purchase it through PayPal. If you have any questions about the painting or PayPal, please email me at sharon@sharonweaver.com or call me at 818-769-2688.
2. If you see a painting that is already sold and you would like something similar, please contact me. I can paint something especially for you.
3. My prices do include a frame. You can choose from a gold or dark brown frame. There are photos of the frames below to help you decide. If you would prefer your painting without a frame I will be able to give you a discount depending on the size. Just contact me to discuss your options.
4. My paintings include free shipping within the continental United States and are shipped ground via UPS or FedEx. They will arrive within 3 to 5 business days. If you would like the shipment quicker, it can be done for an additional charge. The oil paints need to dry before shipping so please allow two weeks for delivery from the time the painting was completed.
5. My paintings can be shipped worldwide. They are personally packaged and fully insured in case of loss or damage.
6. All my paintings are covered with a 100% guarantee. You can return a painting within 30 days if you are not completely satisfied. I will refund your purchase price, less any shipping costs as long as the painting and frame are in the same condition as they were originally sent.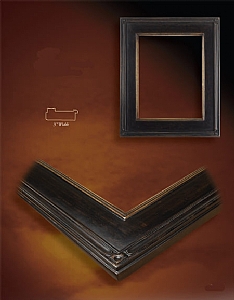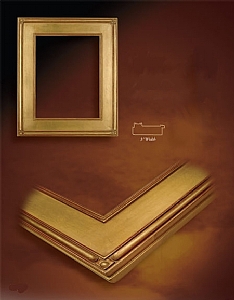 Dark Brown Frame Gold Frame