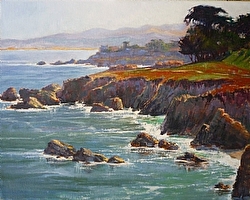 I just noticed that my blog on Change was published on EmptyEasel.com
If you are not familiar with the site it has a lot of interesting articles, discussions and photos. They edited the original blog post and improved the content and title to Your Art Will Never Improve...Until You Embrace Change.
You can try having your articles included on the website by submitting them to EmptyEasel. I found my published post in the newsletter so sign up for that while you are there.
Comment on or Share this Article →