« Making the Most of Your Painting | Main | Small Changes Can Make a Big Difference »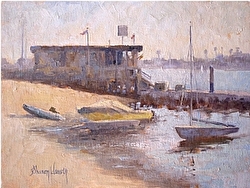 Rest Stop (Study for Hangin' at the Mini Mart)
I have submitted a few articles to Empty Easel and they have previously used one of my pieces, Your Art Will Never Improve...Until You Embrace Change, in there weekly newsletter. Another will be published this Tuesday, July 19th in the art opinion section.
Tuesday in Art Opinion - When an artist does multiple paintings or drawings of a single scene, and sells them separately, what do the collectors think about it? Sharon Weaver was curious, so she made a point to ask. . . and she'll share what she found out this Tuesday.
With so much talk about how to promote yourself and your work I think this is a no brainer. The last time my article appeared on the Empty Easel site I saw a very nice spike in the number of hits to my website so if you have something interesting to say, try submitting to an online art forum or art website. It is an easy way to get your information in front of a whole new group of potential clients.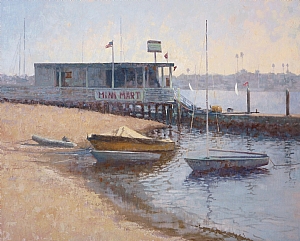 Hangin' at the Mini Mart Sold
Topics:
Marketing 101
Related Posts:
Comments
3 Responses to Sharing Your Opinions
karen
via sharonweaver.com22 months ago
Love this one Sharon,the colours are lovely. I have been reading your blog, I love complementary colours and have also used reds or red violet as an underpainting for greens, it makes the painting sing!